Resort's Rules and Regulations
Smoking inside the room is strictly prohibited.
We strictly follow the maximum capacity of guest per Room/Nipahut.
Bonfire is prohibited.
No pets allowed within the resort premises.
Videoke machine is until 10 P.M. because of the ordinance of our Mayor of San Juan and also to avoid complaints from the neighboring cottages and resort.
Lost of your room keys will be charged P 250.00.
Lost of our bed sheet will be charged P 280.00.
Illegal weapons & illegal drugs are prohibited inside the resort.
Lifeguards are present at daytime until 5:00 pm only but still, we expect guests to take care of their selves and their valuables while in the beach. Night swimming is not recommendable for the guests for their own safety. There is no lifeguard at night. Swimming at night will be at guests' own risk and responsibility particularly for guests who are intoxicated.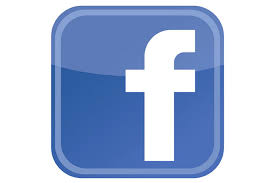 At the beach, the beach is a PUBLIC AREA, however, lifeguard will be on duty from 7am to 6pm only. Guest must be vigilant on their own belongins while at the beach. Children, non-swimmers, with medical conditions, full of bladder are not allowed to swim, or you may swim them unless they accompanied or supervised by adult guest.
The resort management and staff will not liable for any loss or damage of guests belongins, dismemberment or injury and loss of life arising from accident, drowning, and use of any kinds of watercraft. And the resort will not liable for any cost of all medical or emergency care rendered to the guest.
 Night swimming is strictly prohibited, unless they will be signing the night swimming waiver.
All guest are not allowed to swim in a far area or 50 meters or beyond. Or in other beach resort area. The resort is not liable for any injury and loss of life arising from accidents and drowning. 

Laiya Moon Palace II Beach Resort Rules